THE PERSON BEHIND THE ISLAMIC GEOMETRY ARTIST SANDY KURT
HEY FRIEND!
I am Sandy Kurt.
I'm an artist who is based in Europe and inspired by Islamic geometry and miniatures. I'm passionate about nature, healthy living and oatmeal with dates and almond butter for breakfast (you can thank me later!). I'm a terrible singer and an even worse dancer but more than that, I love to inspire others to do what they think they cannot do or are afraid of doing.
I think that every human being is an artist because we all have imagination and creativity. Art comes from within and it's the external manifestation of the soul.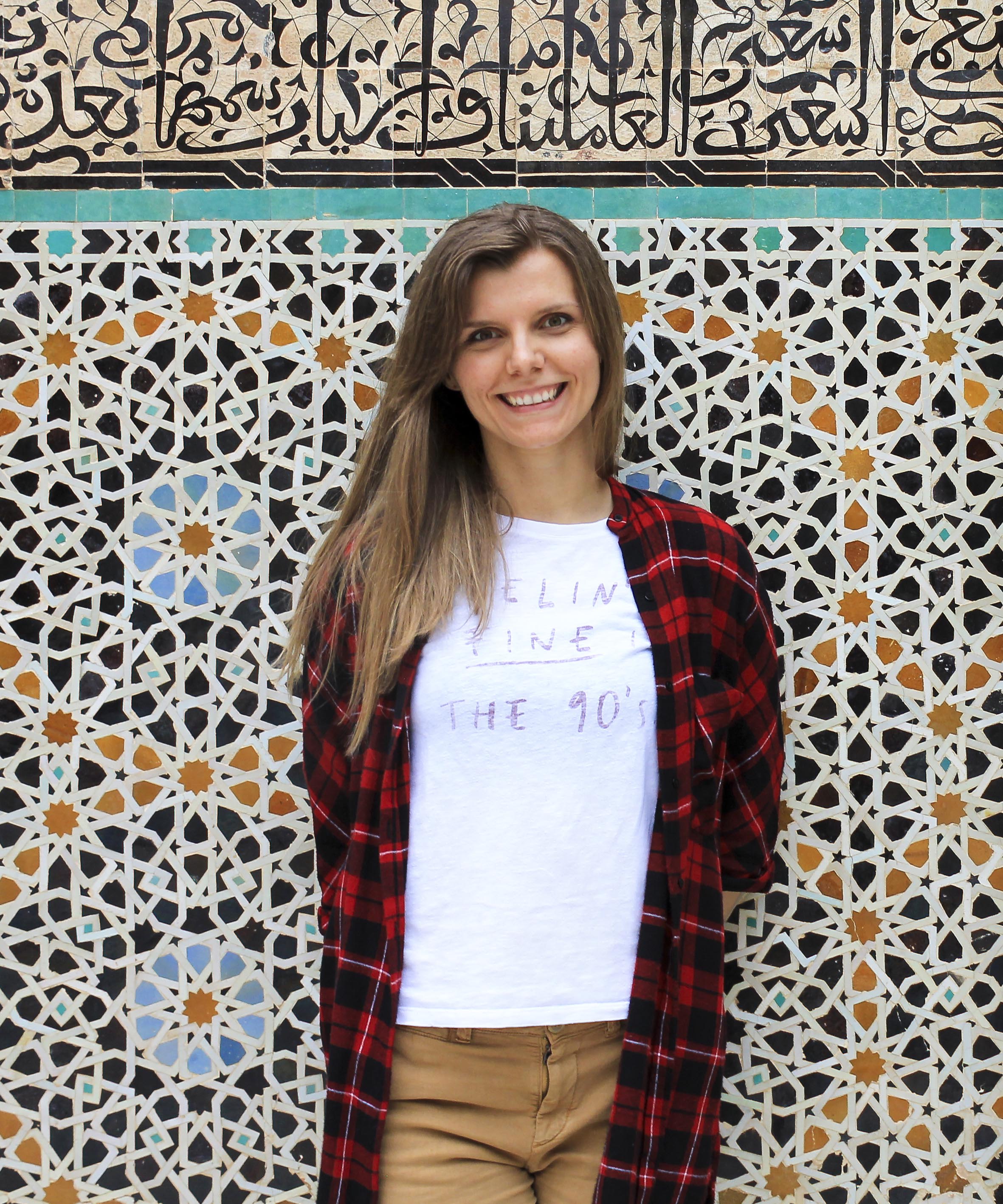 "I don't want you to give up on the artist in you…"
I've always loved art and everything that has to do with it. When I was younger, I used to draw hands and people faces but being self-taught meant I didn't have the adequate skills for that. My drawings looked good but there was something that didn't satisfy me so I started drawing mandalas. I loved the idea of creating patterns, but freehand drawing was still a bit frustrating.
In October 2016 I came across Samira Mian's Islamic geometry online course which was on sale and in January 2017 I created my Instagram account @sandy.kurt.
Soon enough I was craving more information, so I bought all the books I could find about this topic and began to teach myself. Read around the history of Islamic art and practicing designs and patterns strengthened my self-taught skills. Learning the basics helped me to understand and construct complex geometry on my own whilst miniature drawing helped me to define my style.
However, learning it all from books left me with the desire to take an in-person class with a skilled and trained teacher so in 2018 I decided to attend Art of Islamic Pattern course in Fez - Morocco.
In the meantime, an increasing number of people got interested in my art, and I started to receive a lot of messages from followers seeking help on how to get started, demanding for resources and tutorials.
I soon started to realise that there is a lot of interest in Islamic geometry, especially in complex geometry (zellige or zillij) , but so little information out there.
And this is why I've created this website.
I know what it feels like to be a beginner. I know how it feels when you have to hold back your imagination because you don't have the knowledge or skills to create what is in your mind.
I don't want you to give up on the artist in you, only because you think you cannot do it or because you are afraid of failure. Let me help you get the knowledge and skills you need to become the artist you want to be.
BELIEVE ME…
...ONE YEAR FROM NOW YOU WILL WISH YOU HAD STARTED TODAY